Gree Electric announced that it has confirmed that the major matters currently planned are the issuance of shares to purchase assets, and the transaction target is Zhuhai Yinlong New Energy Co., Ltd.
According to the official website of Zhuhai Yinlong, as of the end of 2015, Zhuhai Yinlong has built three production bases in Zhuhai, Guangdong, Wu'an and Shijiazhuang, respectively, and has an annual output of 33,000 pure electric buses and 100,000 sports multi-functional electric vehicles. The battery is 620 million ampere-hours, the raw material of lithium titanate battery is 5,000 tons, and the energy storage capacity is 800MW.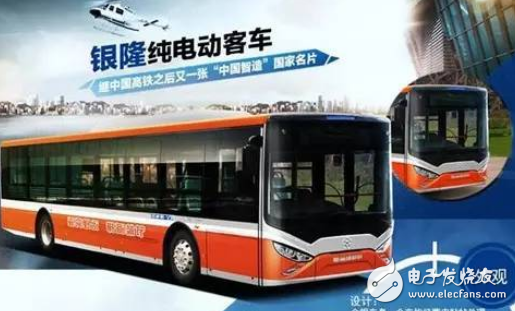 It is reported that Zhuhai Yinlong achieved 7000 new energy vehicle sales orders in 2015, with a total output value of 10 billion yuan. Among them, 3,189 pure electric buses were produced, and the annual sales volume of pure electric buses ranked seventh in the country.
This announcement by Gree shows that Gree Electric, which produces air conditioners as its main business, not only manufactures mobile phones, but also produces new energy vehicles.
Globally, a number of technology companies have deployed new energy vehicles in the field and began to align with Tesla. Li Bin, Li Xiang's Wei Lai, Jia Yueting's LeTV, and so on. Nowadays, Dong Mingzhu, who has spent more than a year, will also lead Gree to grab the market from BYD, the new energy vehicle leader who is at the helm of Wang Chuanfu.
Prior to the domestic independent brand of new energy vehicles "flagman" has been BYD. BYD also began to taste the sweetness of the continuous investment in new energy vehicles. The company expects net profit for 2015 to be 2.32 billion yuan to 2.52 billion yuan, an increase of 435%-481%. This profit surged, thanks to the flowering results of the new energy vehicle strategy, and orders for public transportation and special vehicles in Tang, electric buses and taxis increased.
It is worth noting that Dong Mingzhu is going to "open mouth" to BYD's current sweetest electric bus field. Some analysts have revealed that a fuel-electric hybrid Tang single car gross profit of 50,000 yuan, a pure electric e6 gross profit of 100,000 yuan, a K9 electric bus gross profit of 1 million yuan, and said to appear in the military parade T8 Electric sweepers are more profitable.
Oh, no wonder industrial crocodile and capital crocodile are coming!
Whatever you need the lights for either for backyard, safety, security, pond, external walls, deck, or business shop fronts, these solar-powered motion sensor LED lights will give you the best and the most cost-effective way to brighter light.
Since the lights are outdoor solar motion lights are cheap to run, and they offer you more freedom to where you can install them, since you do not need access to a power source. In case there is a power outage in your area, your Solar Powered Flood Lights with motion detector will still shine.
People can mount the lights on an outdoor wall, the park, pole in the plaza, courtyard, garden, street, parking lot, pathway, walkway, farm, campus, perimeter security, public notice board, business sign, flag pole, home backyard and they are great for camping and fishing.
Of course, one of the main reasons why we are recommending these solar floodlights is because it is energy-saving and eco-friendly. The light only needs the sunlight to charge itself. So even during a power outage, you can count on the BSPRO Solar Floodlight to light up your outdoors.
the BSPRO Solar Flood Lights come with a 2-year warranty replacement. Just contact our customer service and we`ll be happy to assist you.
Solar Powered Motion Sensor Light
Solar powered Motion Sensor Lights, Solar Powered Motion Sensor Outdoor Light, Solar Motion Detector Lights, Motion Activated Solar Lights, Outdoor Solar Motion Lights.
Jiangmen Biaosheng Solar Energy Technology Co., Ltd. , https://www.bsprosolar.com