[Text / high-tech LED Yue Mengdi] Since this year, LED packaging companies have experienced the dilemma of reducing gross profit, the compression of profit margins, so that many companies have increased the research and development of new technologies and new processes to reduce costs and increase profits.
On the other hand, the lower cost makes the reduction of the number of devices and columns become the main technical solution, so the EMC that can pass more currents is introduced in large quantities, and the CSP package with potential cost performance becomes mature.
There are not many companies that develop CSPs, and LED packaging giant Guoxing Optoelectronics (002449.SZ) is also one of them.
It is understood that the "new composite electrode flip chip and film substrate CSP package" proposed by Guoxing Optoelectronics has opened up a new direction in the packaging principle (ultra-thin substrate preparation and packaging), and is an innovative technical route. A number of invention patents have also been applied.
Dr. Li Cheng, deputy general manager of Guoxing Optoelectronics, introduced that there is a large thermal expansion mismatch due to GaN (expansion coefficient less than 5ppm/K) under the flip chip and multi-layer metal structure and MCPCB (expansion coefficient 18-23ppm/K). After the solid crystal is formed, a large leakage current appears, and after the power is stopped, the leakage current decreases with the cooling time of the chip. It can be inferred that the stress generated by the thermal expansion mismatch of the material easily damages the GaN layer and introduces a transition substrate. Conduction can be suppressed or blocked from being conducted to the GaN layer.
The thermal shock (-40 ° C ~ 100 ° C) experiment further confirmed the above inference, the straight welded structure failed in 100 cycles, the failure rate was up to 70% after 300 cycles, and the thickness of the solid crystal layer was increased by solder paste. Stress transmission can be suppressed, but its reliability still has a high risk. Failure occurs after 100 cycles. The failure rate reaches 30% after 3000 cycles. Only the transition substrate structure maintains 0 failure.
"(National Star Optoelectronics) 1010-size CSP is also being mass-produced in small-scale production and is being cultivated and promoted by customers," Dr. Li Cheng said.
CSP has always seemed to be less grounded, and it is a bit far from the popularity of the application. How will CSP develop? How can we bring high added value to the company? At the 2015 High-tech LED Annual Meeting, Guoxing Optoelectronics will discuss it with you.

High-power Led Street Lamp is a kind of mainstream light source configuration widely used in Road Lighting project.The aluminum alloy surface of its radiator is treated with deep anodic oxidation, which can resist all kinds of harsh environment.In addition, its patented vertical natural convection heat dissipation structure, high heat dissipation efficiency, small volume, light weight, at the same time, it uses high quality long life LED packaging materials, LED light pass maintenance rate.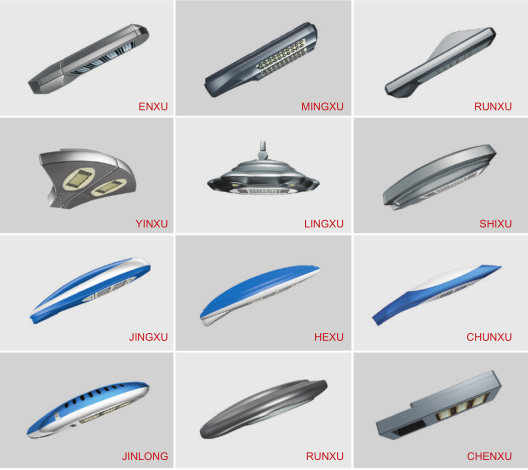 Technical parameters
| | |
| --- | --- |
| Power source | AC85~260V/50~60Hz |
| Power | 60W-120W |
| LED junction temperature | <60℃ |
| LED luminous efficiency | >100 Im/W |
| The initial light flux | 6000Lm-12000Lm |
| Light output efficiency of light | >90% |
| Color temperature | 4000K-6500K |
| Color rendering | Ra>75 |
| Power factor | >0.95 |
| Protection class | IP65 |
| Operating temperature | -40℃~+50℃ |
| Wind Index | 12 level |
| Lamp life | >50000h |
High Power Led Street Lamp,Led Street Lamp,Led Street Lamp Bulbs,Led Street Lamp Price
Jiangsu chengxu Electric Group Co., Ltd , https://www.chengxulighting.com