On the afternoon of April 19th, Gaogong LED hosted the "2013 China Good Product Tour Exhibition and Merchants Conference" hosted by Gaogong LED's "Lighting Channel". The Wuhan Station ended successfully.

The "2013 China Good Products Tour Exhibition and Merchants Conference" attracted more than 80 merchants from various channels such as circulation, retail and engineering to attend the meeting on time. During the period, Zhu Haisheng Lighting Chairman Yao Huaiju, Laiwei Optoelectronics Marketing Director Mao Zilai, Love Huajia Lighting Hubei Operations Center General Manager Wang Wenqiang, Wuhan Character Decoration Senior Designer Xiao Yong and others successively on corporate advantages, brand strategy, business tactics, In-depth discussion of lighting design and other aspects. Finally, He Wenbin, director of high-tech LED marketing, analyzed the situation of the LED industry with accurate data. The participants expressed that the quality of the forum was quite high, and the cost performance and marketing strategy of the company were close to the market and benefited a lot.


Yao Huaiju, chairman of Zhuhai Haobo Lighting, said that the winners have their own uniqueness. From 2009 to 2012, it is the high-speed development period for the company to promote LED kitchen lights. It can be said that the popularity and penetration of the broadcasting in this field has contributed.
Taking Zhuhai's broadcast lighting as an example, where is the tread board that supports LED single-brand brand enterprises to stand on the ground, take off and even take off? Prerequisites--the construction of marketing management platform. What is the marketing management platform is the foundation of the marketing strategy implementation and marketing management model. A reasonable and effective marketing management platform is strongly supported by five pillars. Specifically, it includes five major sections: marketing system organization, marketing business process and management process, marketing system management system and form, marketing system compensation system, and marketing system performance appraisal. These five pillars are connected and interlocked to support the realization of marketing strategy objectives.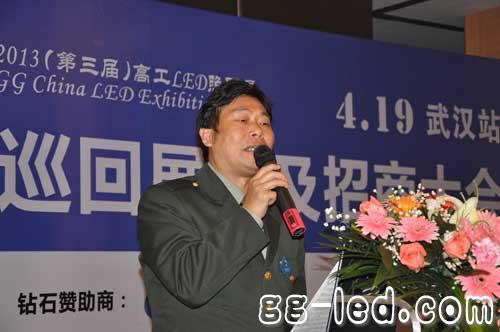 MC Wall series Wall Hanging LED Display
P1.66, P1.875, P1.923, P2, P2.5, P3.07, P3.91
Wall Hanging Led Display classical and stable structure and performance.
1. Two protected strong locks design, realizing combination of reliability and security.
2. Die-casting aluminum body, lightweight for easy transportation and high accuracy installation.
3. Perfectly be compatible with any existing controller and without screen shaking/quick flashing/mosaic problems.
4. Supporting installation of hanging/ground mounting, for stage/TV show/studio, and other event applications.
Wall Hanging Led Display is highly usable at indoor places like Airport, subway station,malls, stages, chain stores, hotels, public buildings, bars, restaurants, etc. Its thin size and ultra-lightweight module makes it easy to install at any area without covering much space.
Wall Hanging Led Display
Wall Hanging Led Display,LED Wall Display,Movable Wall Hanging LED Display,Wall Hanging Small LED Display
Shenzhen Macion Optoelectronics Technology Co.,Ltd. , https://www.macion-led.com