The rich features and features of the smartphone drive the need for powerful processing, larger (clearer) displays, touch screen controls, and microphone capabilities. In addition, to meet the phone's performance and form factor requirements, the supply current and package size must also be carefully considered. What solutions does Texas Instruments offer for these application needs?
This article refers to the address: http://
Today's smartphones integrate personal organizer and email management tools with basic multimedia capabilities, as well as handheld terminal functionality, where the usual "boot-on" time is more critical to the end user than the entry-level mobile phone's boot time. . These feature sets drive the need for powerful processing capabilities, larger (clearer) displays, touch screen controls, and microphone capabilities. To meet the phone's performance and form factor requirements, the supply current and package size must be carefully considered. Therefore, migration to a Class D audio amplifier, touch screen controller that integrates audio, ESD protection, power management, and overall power efficiency is especially important.
To meet the growing demand for advanced multimedia features in the expanding mid-range wireless market, TI offers the OMAP-Vox solution. TI offers a broad portfolio of silicon and software products to support real-time and advanced operating systems and a wide range of open source communities. TI's 18 years of wireless system expertise spans multiple communications standards as well as wireless LAN, GPS and Bluetooth handheld terminals. TI solutions enhance the user experience with innovative 3D graphics, high-quality video applications and an advanced user interface. TI's video, audio and power management products include a range of system solutions for developing these complex phones.
Power management
TI offers power management solutions for a wide range of application/graphics processors, feature sets, and common lighting voltage requirements in these phones. Special step-down DC/DC converters (such as the TPS624xx/TPS65xxx series) feature advanced dynamic voltage scaling to meet the latest mobile processor requirements. The TI TPS630xx family delivers 96% first-class efficiency over a wide range of battery voltages, and input voltages down to 1.8V for extended battery life and support for emerging lithium-ion battery technology. The LDO TPS799xx/TPS717xx can be used with other power rails.
The bq240xx series meets the requirements for wall plug and USB port charging. The bq275xx with "Impedance Track" offers an innovative next-generation gas gauge solution that automatically understands/detects battery characteristics and provides status data to the host via a simple interface, without the need to understand cycles and lookup tables. TI has solutions for ID ROM and CRC certification (bq20xx and bq161xx). Provides support for encryption key depths of different lengths.
Audio
Smartphones seek to enhance the user's audio experience with over 100dB signal-to-noise ratio (SNR) and enhanced features such as multi-band equalizer, 3D surround sound and echo cancellation/noise cancellation. Low power consumption is always an important consideration in all such designs.
The full-featured audio codec in the TLV320AICxxxx/TLV320DACxxxx/PCMxxxx series integrates mono and stereo AD/DA converters and headphone/speaker amplifiers. Class D amplifiers are gaining popularity due to their high efficiency and small package size. In some devices, the integrated DSP supports dynamic range compression, multi-band equalization, noise cancellation/echo cancellation, and custom filtering. The new generation of TI audio codecs, such as the TLV320AIC3xxx, also meets the new digital microphone requirements and trends.
Display / lighting and touch screen
The latest generation of drives (such as the TPS6115x/6x) offer flexible LED drive counts (3 to 10) with pulse width modulation and digital dimming (up to 32 steps of brightness control) in a small 2x2mm2 package. TI offers OLED-specific drivers such as the TPS6108x/6114x. For illuminated keyboards and stylish lighting, new LDO-based forward voltage LED drivers (TPS751xx) are available, such as 2-lamp and 4-lamp EL drivers for different color segments. The camera flash function is implemented with the TPS61050 series in a small CSP or QFN package.
TI offers integrated touch screen controller solutions such as the TSC21xx/TSC23xx family that integrates ESD protection as added value. Touch screen operation can easily result in discharges up to 12KV; a separate TSC provides optimal isolation from the rest of the phone Electronics. The TSC2k series of touch screen controllers achieve low power consumption and eliminate vibration and display noise; they are available in small packages.
Display I/O voltages are typically higher than 2.7V, which can cause mismatch with other digital logic devices; 20-bit and 24-bit level shifters (such as the SN74AVC20Txxx) can be used to solve I/O compatibility issues.

PBGA PCB Assembly of highly integrated printed circuit boards is possible by Hemeixin PCB Assembly. Reliable and precise adjustment for placement of components with hidden connections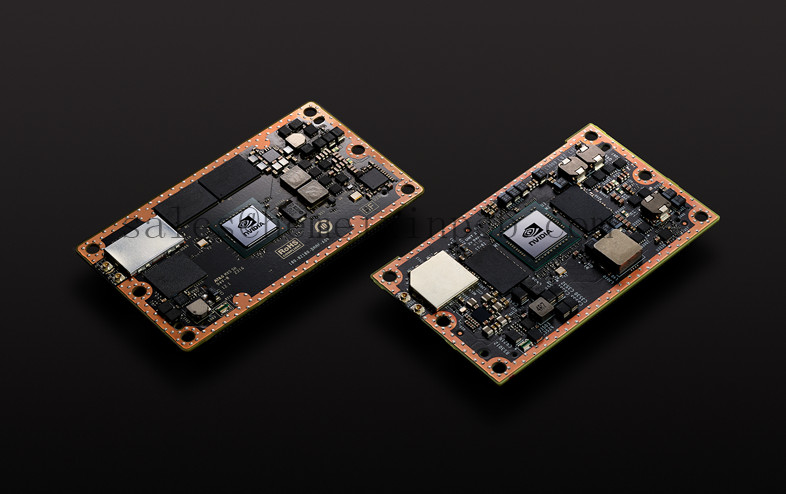 We specialize in Quick turn PCB services with an industry leading turnaround time as fast as 72 hours.
Here is a basic checklist of information needed to provide a quote. Please make sure you have indicated:
A part number (including revision number) for your design to ease tracking
Your deadline for order shipment, known as turnaround (short turnaround increases cost)
The quantity of boards required
Board thickness (.062 inches, .032 inches, .093 inches). .062 inches is standard
Type of board material (FR4, high-temp FR4, Rogers, Teflon, etc). FR4 is standard
Number of layers
Surface finish (SMOBC, HAL, immersion gold, etc). SMOBC and HAL are standard
The color for solder mask and component overlay. Green is standard
Copper weight on outer layer (1 oz., 2 oz., etc). 1 oz. is standard
Copper weight on inner layers (.5 oz., 1 oz.). Either is standard
The minimum trace and space widths in your design
Indicate your board dimensions on a mechanical layer
Do you want your boards to remain panelized, or supplied individually cut?
Files required for bare-board fabrication: Gerber files, drill files, IPC-356A (optional)
We look forward to serving you.
PBGA PCB Assembly
Semiconductors PCB Assembly,PBGA Packages Assembly,PBGA Circuit Board Assemblies
Hemeixin Electronics Co.,Ltd. , http://www.rigidflex-pcb.com