The State Electricity Regulatory Commission released the "Cost of Electricity Projects during the Eleventh Five-Year Plan Period" shows that the construction costs of all types of power engineering units put into operation during the "Eleventh Five-Year Plan" period are mixed, and the overall trend of hydropower projects is rising. The overall trend of the project is declining. Wind power projects have started to decline.

The report shows that the "Eleventh Five-Year Plan" thermal power project final cost decreased from 3,815 yuan/kW in 2006 to 3,745 yuan/kW in 2010. According to the director of the State Electricity Regulatory Commission's Power Transmission Department, Miao Hong said that the main reason for the continuous reduction in the unit cost of thermal power projects is that technological progress and energy-saving and emission reduction policies have led to an increase in the proportion of large-capacity, high-parameter units. He said that technological advances, increased levels of fan manufacturing, and market competition factors have contributed to the decline in the prices of major equipment, which has become an important reason for the reduction in unit cost of wind power projects.


SIP Sockets & Adapters
Antenk high quality, dependable Single In-line Package (SIP) Sockets, Adapters, and Headers are designed with robust screw-machined terminals for superior performance.

SIP Sockets and Adapters Overview

SIP Sockets and Adapters from Antenk are easily customized with a variety of insulator options, including Peel-A-Way Removable Terminal Carriers, molded Solid Strips, and molded Snap Strips that are breakable at .100/(2.54mm) increments to ensure you always have the right size strip on-hand. All models feature our screw-machined terminals with multi-finger contacts for proven reliability and performance.
Replace hand loading operations, define a board-to-board stack height, or provide an easy method to plug and unplug components or boards. Contact us to design the exact SIP socket ,
SIP adapter
, SIP header , or
single row connector
you need.
Automated assembly compliant.
Tapered entry for ease of insertion.
Wide range of patterns and terminal styles, from 2 to 100 positions.
Solder Preform terminals available for mixed SMT and thru-hole process applications.
Closed bottom sleeve for 100% anti-wicking of solder.
Optional Tape Seal on terminals protects contacts from contamination during board processing.
RoHS compliant insulators and terminals are compatible with lead-free processing - select either Matte Tin or Gold plating.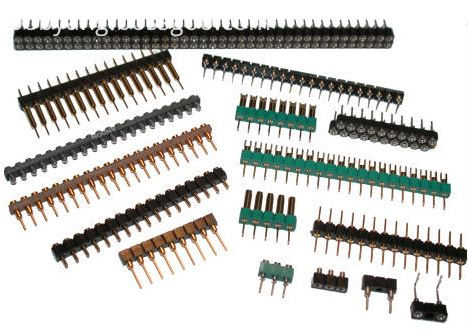 SIP Sockets and Adapters Typical Applications:
Eliminate hand-loading of pins, facilitate solder joint visibility, low profile component mounting or board mating
IC Sockets,SIP socket,SIP Sockets Adapters,SIP Sockets Solder IC,SIP Sockets & Headers,Single In-line Package Sockets,SIP adapter,SIP header, single row connector,SIP Sockets,SIP Adapters,Machined Ic Socket
ShenZhen Antenk Electronics Co,Ltd , https://www.antenk.com