Pennsylvania, MALVERN — April 1, 2013 — A few days ago, Vishay Intertechnology, Inc. (NYSE stock code: VSH) announced the launch of high-power, wide-angle convex lenses with gull-wing, inverted gull-wing, and side-view surface mount packages. High-speed 850nm, 890nm and 940nm infrared emitters --- VSMY2853, VSMF2893, VSMB2943 and VSMB2948, expand their optoelectronic product portfolio.
The VSMY2853, VSMF2893, VSMB2943, and VSMB2948 series devices contain a lens with a suitable radius, which can provide ± 25 ° and ± 28 ° half-power angles. At a drive current of 100 mA, the typical luminous intensity of the device ranges from 20 mW / sr to 35 mW / sr. The infrared transmitter is packaged in a small size top-view 2.3mm x 2.3mm x 2.5mm gull-wing and inverted gull-wing package, and a 2.3mm x 2.55mm x 2.3mm side-view package, which saves space compared to the PLCC2 solution.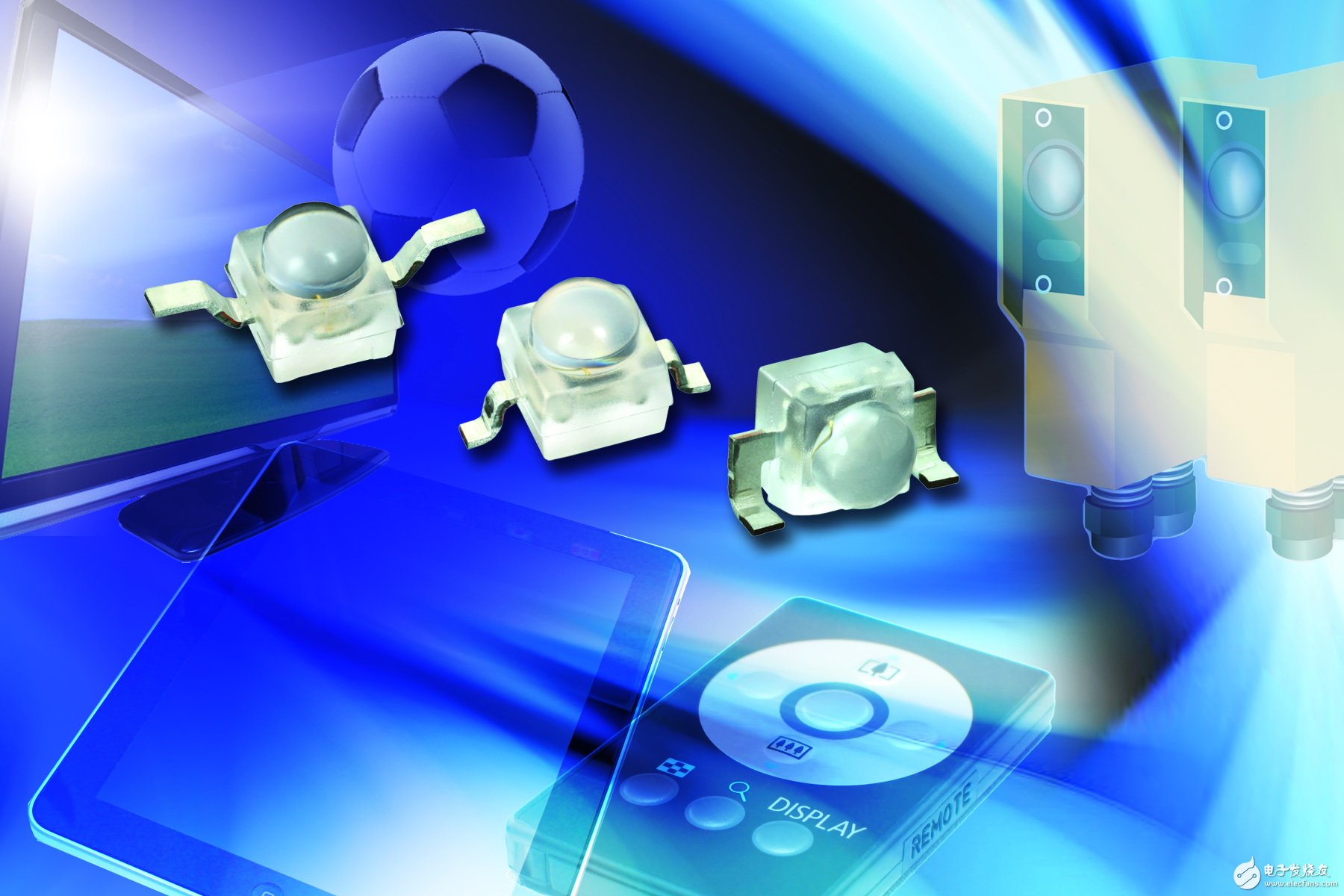 The device adopts GaAIAs surface emitting chip (VSMY2853), double heterogeneous (VSMF2893) and multi-quantum well (VSMB2943, VSMB2948) technology, suitable for flat infrared touch panel, 3D TV shutter glasses synchronization, remote control, light curtain, grating External emission sources for instrumentation systems and proximity detection applications. VSMB2943 and VSMF2893 have passed AEC-Q101 certification and can be used in automobiles.
The switching speed of the infrared transmitter released today is only 10ns, the forward voltage drop at 100mA is 1.35V, and the operating temperature is −40 ℃ ~ + 85 ℃. The device can be stored in the production workshop for 4 weeks, and the moisture sensitivity level (MSL) reaches level 2 specified in J-STD-020. The VSMY2853, VSMF2893, VSMB2943 and VSMB2948 series comply with the RoHS directive 2011/65 / EU, meet the halogen-free requirements of per JEDEC JS709A and Vishay's "green" standards.
Device specification table: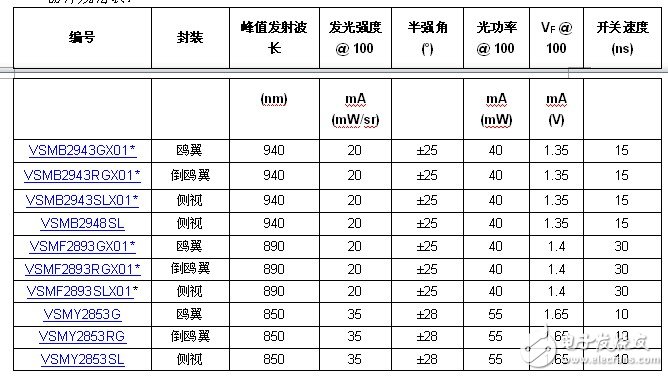 * Passed AEC-Q101 certification.
Samples of the new infrared emitters are now available and mass production has been achieved. The lead time for bulk orders is eight weeks.
VISHAY Introduction
Vishay Intertechnology, Inc. is a "Fortune 1,000 company" listed on the New York Stock Exchange (VSH) and is a global discrete semiconductor (diode, MOSFET and infrared optoelectronic device) and passive electronic components (resistors, inductors, Capacitors). These components can be used in almost all types of electronic equipment and equipment in the industrial, computing, automotive, consumer, telecommunications, military, aerospace, power, and medical markets. With product innovation, successful acquisition strategy, and "one-stop" service, Vishay has become a global industry leader. For more information about Vishay, please visit the website.
Hand Blenders are small multi-function kitchen small appliances, including stick, chopper, egg whisk and measuring cup. They can mixing, chopping, and whisking eggs. Some customers need only hand blenders, some need Hand Blenders 2 In 1, and some need full set Hand Blenders 4 In 1.
Due to small in size, multi-fuction and competitive price, hand blenders are popular in home and abroad day to day. Weclomre to contact us for more information about them.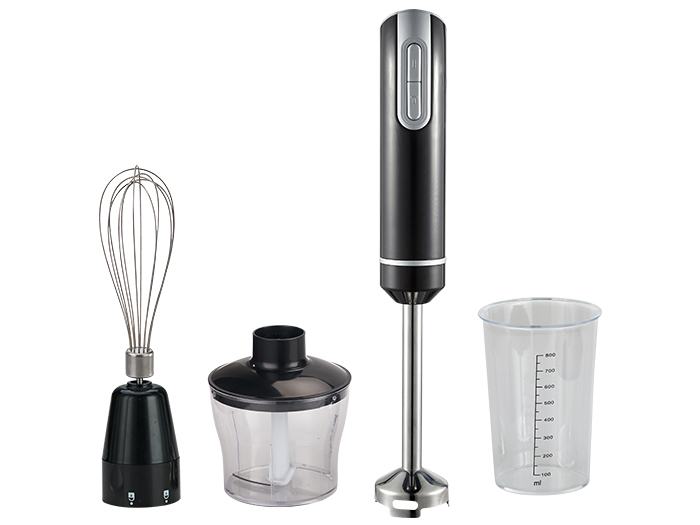 Hand Blenders
Hand Blenders,Immersion Blender,Stick Blender,Hand Held Blender
Flying Electronic Co., Ltd , https://www.flyingelectronic.com