2013 ARM Mobile Developer Conference opens on August 3
The 2013 ARM Mobile Developer Conference will open on August 3 at the Beijing Jingyi Hotel. The conference is jointly organized by ARM and eoe, China 's largest mobile developer community, under the premise of rapid development of global mobile Internet and new opportunities for mobile technology. China Mobile Internet Annual Event.
Editor's interpretation:
Mobile Internet has spawned many new opportunities and new products, and ARM occupies a leading position in the field of mobile Internet in terms of processors and other key modules. There is no doubt that more and more cores, higher and higher frequency, and more and more powerful performance, are pushing the ARM architecture to play a more important role in the mobile Internet world.
Ou Jiucheng photovoltaic market to China
According to the official website of the Ministry of Commerce, China and Europe have reached a price commitment on the trade dispute between China and Europe in photovoltaic products. According to reports, this price commitment reflects the wishes of the vast majority of Chinese companies, allowing Chinese photovoltaic products to continue to export to the EU under the trade arrangements negotiated between the two parties, and maintain a reasonable market share. In addition, in terms of "the EU sets a total upper limit of 7GW / year for photovoltaic product exports to China", according to analysis, "the new installed capacity of photovoltaics in Europe last year was about 12GW-13GW, but with the subsidies for photovoltaics in Germany, Spain, Italy and other countries The continuous reduction of the market has become an inevitable reduction in the overall market demand in the future. According to forecasts, the overall demand for the European photovoltaic market is only 8GW / year-9GW / year this year and next year. Therefore, this price commitment is allocated to China 7GW / year, It is equivalent to leaving 80% -90% of the market share to China PV. "
Editor's interpretation:
Compared with the previous plan to impose an anti-dumping duty of 47.6% on Chinese photovoltaic products exported to Europe, this time the EU made substantial concessions in its price commitments.
It is worth noting that this price commitment is different from the previous US "double anti" sanctions imposed on China's photovoltaics. In the future, Chinese photovoltaic companies may no longer be able to adopt a "curve to save the country" approach to avoid restrictive policies.
Linear Technology pushes ultra-wideband high linearity mixer
Linear Technology introduced a high-performance mixer LTC5510 with a very wide frequency range that can be extended to 6GHz. The device provides a continuous 50Ω matched input in the frequency range of 30MHz to 6GHz, while also providing excellent linearity and gain flatness. These characteristics make the application work in a wider frequency range, and do not need to re-match the input for different frequency bands, thereby reducing costs and simplifying the design. The output of the LTC5510 can reach 4.5GHz, and allows the device to be used as an up-conversion or down-conversion mixer, thus making it highly versatile.
Editor's interpretation:
The LTC5510 uses an active mixer core and an on-chip LO buffer. The LO input only requires a drive level of 0dBm. In addition, this device also has excellent input and output isolation performance. The extended frequency capability of the LTC5510 can simplify many applications, such as: cellular base stations, wireless repeaters, and microwave backhaul that may cross multiple frequency bands.
Car system vulnerabilities draw attention
According to foreign media reports that drive China, two security researchers Charlie Miller and Chris Valasek are going to publicly expose the security vulnerabilities of the car system at the Def Con 21 hacker meeting on Wednesday. They will show how to attack the computer system in the car to control the car , So as to control the car to make the emergency brake of the car with a speed of 128 kilometers per hour, or accelerate, let the horn automatically sound, and also make the brake fail.
Editor's interpretation:
At present, more and more in-vehicle services are connected to the Internet or portable mobile phone networks, and automobile network security issues have increasingly attracted people's attention.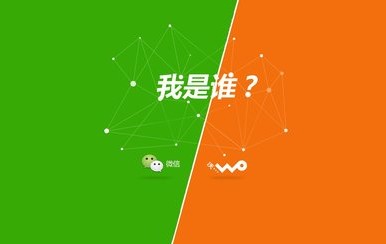 Unicom Tencent will hold a press conference tomorrow to unveil the "WeChat Woka" veil
For the user-focused Unicom discount package card for WeChat, some insiders learned that Guangdong Unicom will hold a press conference with Tencent on July 30 to unveil its mystery. Tariffs and service packages will be fully unveiled.
Previously, the industry has been rumored that Guangdong Unicom and Tencent will launch the "WeChat Woka" SIM card product. Its biggest feature is that this is the first operator to cooperate with WeChat. , Thereby saving data charges.
Editor's interpretation:
In the past, operators were used to selling mobile phones, phone cards, and traffic. All packages and promotions were built around these products. This cooperation between Guangdong Unicom and WeChat is a type of operation from traditional business model to service management The transformation, based on user needs and user experience, is to integrate the sales volume with various exclusive services to users, reduce the user threshold, and improve the user experience.
In June, China Unicom's net increase in 3G subscribers was 4.133 million. At the end of June, the cumulative number of 3G subscribers exceeded 100 million. The stock market also performed well. As of the afternoon, China Unicom rose 4.22%.


Circuit Breaker is an electrical device used in an electrical panel that monitors and controls the amount of amperes (amps) being sent through the electrical wiring. Circuit breakers come in a variety of sizes. For instance, 10, 15 and 20 amp breakers are used for most power and lighting needs in the typical home. Some appliances and specialty items (washers, dryers, freezers, whirlpools, etc.) will require a larger circuit breaker to handle the electrical load required to run that appliance.
Circuit Breaker is composed of 4 parts, Ie. , the insulating case, operating mechanism, contact system and tripping device, featuring quick make and break and free trip. The types of common circuit breaker are:
Miniature Circuit Breaker
/MCB,
Residual Current Circuit Breaker
/RCCB,Leakage Circuit Breaker,RCBO, Moulded Case Circuit Breaker /MCCB. As a largest Circuit Breaker manufacturers in china, Korlen electrical produces Circuit Breaker more than 3 million monthly.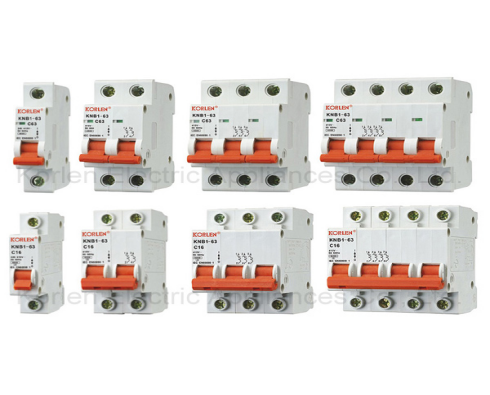 | | |
| --- | --- |
| rame class | 63A |
| Rated working voltage | 240V/415V |
| Rated frequency | 50/60Hz |
| Rated working current | 1, 3, 6, 10, 16, 20, 25, 32, 40, 50, 63A |
| Making and breaking capacity | 6000A(6~40A), 4500A(50, 63A) |
| Release type | B, C, D |
| Poles | 1, 2, 3, 4P |
| Mechanical life | 20000 |
| Electric life | 4000 |
If you have any questions,please contact with us directly,welcome to visit our factory.For inquly.please send mail directly to us.
Circuit Breaker
Low Voltage Breaker,Air Circuit Breakers,Earth Leakage Circuit Breaker,Vacuum Circuit Breaker,Circuit Breaker,Motor Breaker
Wenzhou Korlen Electric Appliances Co., Ltd. , https://www.korlenelectric.com