WM5110 is a new-generation smartphone audio chip launched by Wolfson. Considering the close cooperation between Wolfson and Samsung, this audio chip will most likely be used in Samsung 's next-generation Galaxy S. Of course, major phone manufacturers 2014 It is also possible that the flagship model of the year will use this audio chip.
The biggest feature of the WM5110 audio chip is that it has a high sampling rate of up to 24-bit and 192KHz, which means that smartphones using this chip can also have master-class sound effects comparable to CD players. Prior to this, only high-end DAC-style music players like iRiver AK100 had such a high sampling rate. There is no mobile phone equipped with WM5110 audio chip so far. However, some people DIY a circuit board using the chip. However, due to the noisy test environment at that time, foreign media Engadget said that such audition did not help the judgment of WM5110 sound quality. However, some people say that smartphones do not have high sampling rate requirements, so using the WM5110 audio chip may be an unnecessary waste.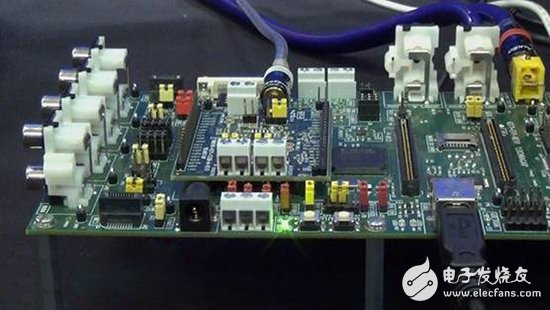 To be more precise, WM5110 is actually a quad-core audio SoC with four DSPs (Digital Signal Processor). However, Wolfson CEO Mike Hickey said that this design makes the WM5110 more expensive than the WM1811 used on the international version of the Galaxy S3 and the WM5102 used on the eight-core version of the Galaxy S4, but compared to the WM1811 and WM5102, the WM5110 The functions are more comprehensive and can replace the functions of components such as noise separation and elimination chips, thereby saving part of the manufacturing cost. At the same time, Mike Hickey also said that in fact the four DSPs in WM5110 are very powerful in eliminating noise during audio input and output (similar to human listening and speaking). From the comparison of the effects of WM5110 and Wolfson's current audio chips, Engadget said that WM5110 is indeed much better.
In addition to this, another advantage of WM5110 is its unique low-power real-time voice recognition mode. This means that the voice recognition function of the smartphone using WM5110 can always be turned on, and there is no need to manually activate voice assistants like S Voice and Siri. At the same time, Mike Hickey also said that the power consumption of the real-time voice mode is very small, which has almost no impact on the battery life of the mobile phone. Compared to high-bit-rate audio, such real-time voice recognition function may have a greater impact on ordinary consumers.
Multifunctional High Speed Blender,Mute Wall High Speed Blenders,Household High-Speed Blender,Good High Speed Blender
JOYOUNG COMPANY LIMITED , https://www.globaljoyoung.com